THE BRAVE BEGINNINGS
The title track "Brave" was largely brainstormed and written one afternoon with my friend James Rutten. I distinctly remember sitting in the lounge room chatting to James about writing a song addressing the "#metoo" movement that was gaining attention and creating conversation at the time. 
My life has been forever changed with the arrival of my daughter. I crave nothing more than for her to be treated fairly, encouraged, loved and respected. No one should be disrespected, abused or discriminated against due to race, religion, sexual preference or gender. 
Brave was born of these heart-felt intentions and a genuine desire to see change in our world... James' own daughter was born 6 weeks later.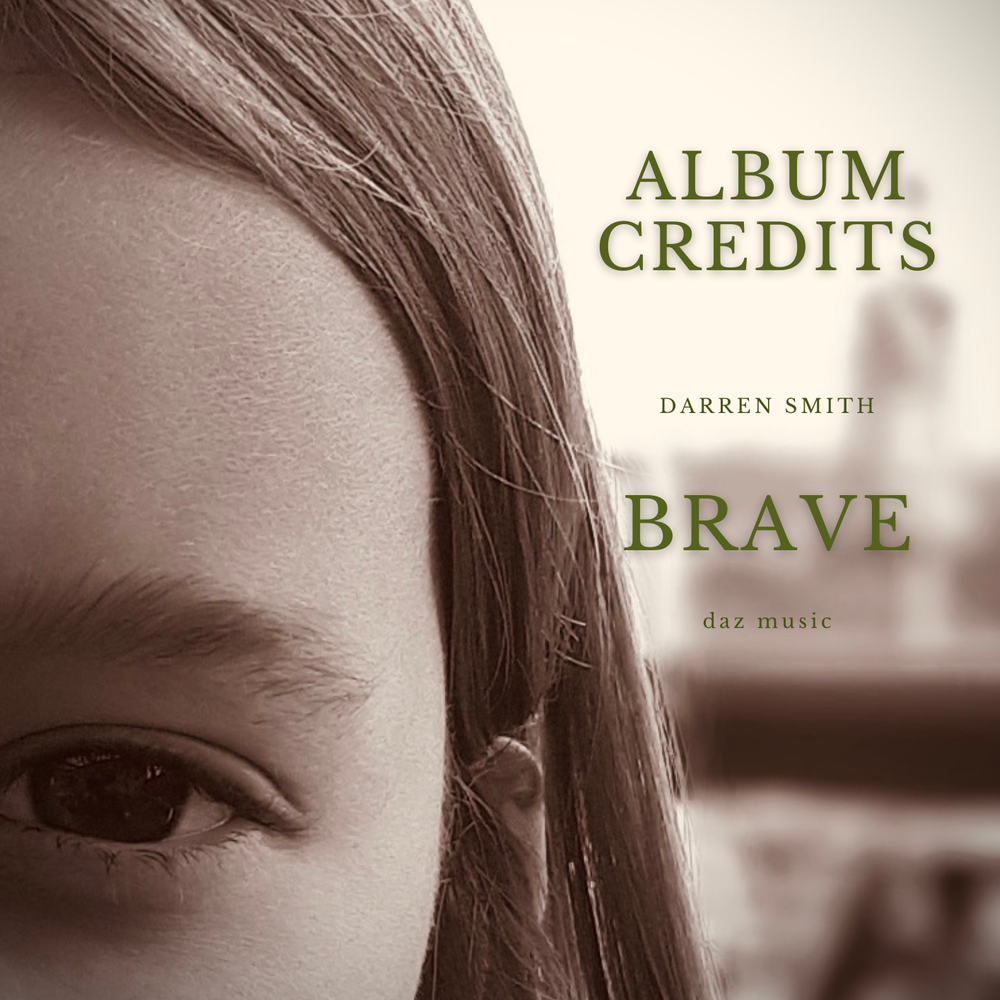 Album Credits
Track list:
1. Upside Down: D Smith
2. Holding on to You: D Smith/P Burgess
3.Something in the Sky: D Smith
4. Brave*: D Smith/J Rutten
5. He is Home: D Smith
6. Whiskey Rider: D Smith/P Burgess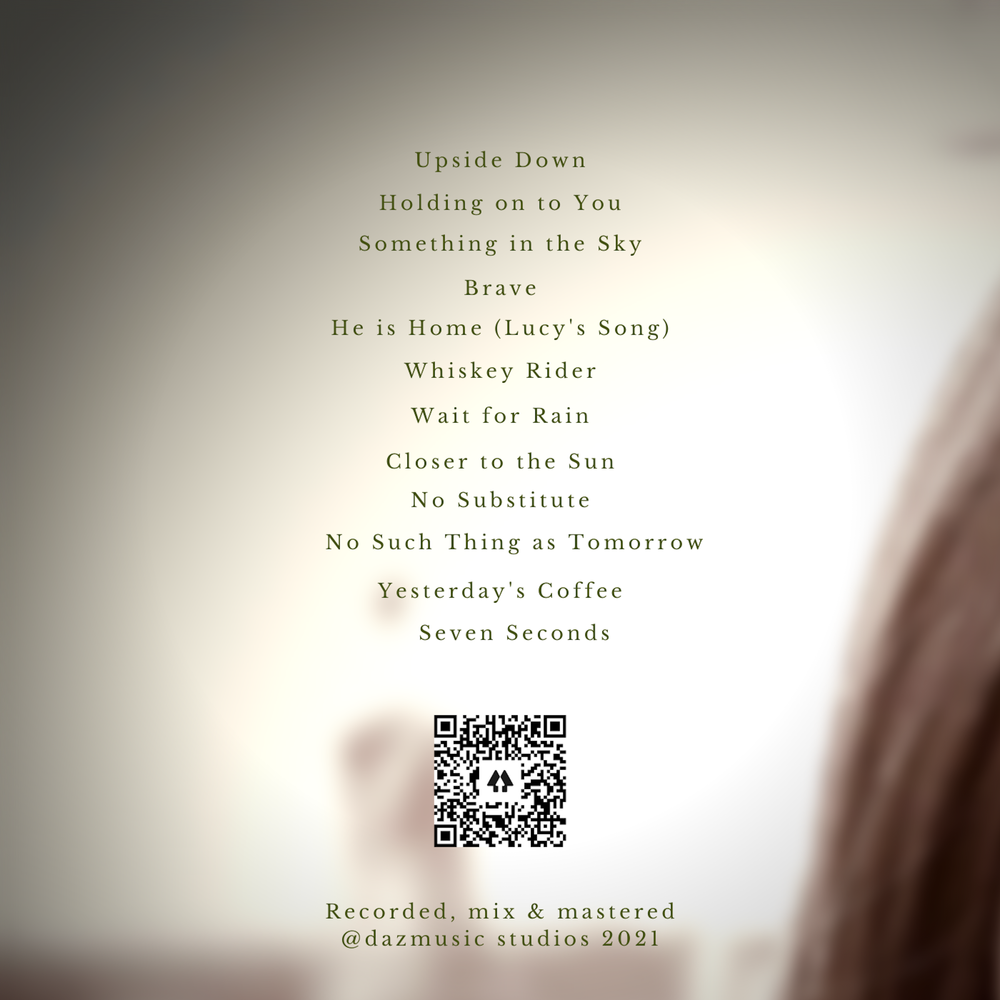 7. Wait for Rain: D Smith
8. Closer to the Sun: D Smith/P Burgess. Additional guitars and piano:P Burgess
9. No Substitute: D Smith
10. No Such Thing as Tomorrow. Additional guitars: P Burgess
11. Yesterday's Coffee: D Smith
12. Seven Seconds: D Smith
THANK YOU
I have so many people in my life to thank for their support, assistance and guidance. There are of course too many to list here but some notable influences in my life and music are:
Patrick Coomey from MusicNSW, always willing to listen to new original music and never shy to give an honest appraisal. Craig Honeysett from Dotted Eight Studio, who gives his time and professional expertise so generously in the pursuit of musical and recording perfection and JAM Orange for encouraging local and live music in my hometown of Orange NSW. 
My dear friend and co-writer Philip Burgess. Our friendship has inspired so many great songs. Your words are lyrical genius. I am forever indebted to you for inspiring me, challenging me and being brutally honest with me. I truly love you man x. 
Finally my family. You are my world, my everything. Your support proves never ending, as I am sure this project has felt like! I love you all to the moon and back and can't thank you enough for continually supporting me chasing my dreams. 
Be proud, strong & beautiful x
~Daz~